Personalized Orthodontics: For the Best Experience and Your Most Incredible Smile!
Our smiles, and how we feel about them, touch every part of our lives. Smiles can open doors, foster connections, create opportunities, and leave a lasting impression. When we know our teeth are straight and healthy, we are more comfortable with our appearance. That translates to stronger self-esteem and our inner confidence is obvious in every interaction, and in every wonderful smile we share!
If you are considering orthodontics for yourself or your child, if you are ready for a smile that allows your personality to shine, Edina Orthodontics is ready to get started!
Our Doctors: Dr. Scott Bowlby, Dr. Kelly Espe, Dr. Patricia Vayda, and Dr. Madeleine Gamble are highly respected, experienced orthodontists. Through continuing education in the specialty, and incorporating the best new options into patient care, they ensure you receive the ideal treatment. Our doctors are also friendly and welcoming, valuing the opportunity to get to know each patient on a personal level and strengthening those connections at each visit!
Our Team: Our team members, both front office and in our clinic, are well-trained, experienced professionals. Their attentiveness, competence, and dedication to customer service ensure you know you are heard, respected, and considered part of our family. Beyond your treatment, our team cares about you as a person. You will always be greeted by name and we'll look forward to your visits as time to catch-up on your latest news!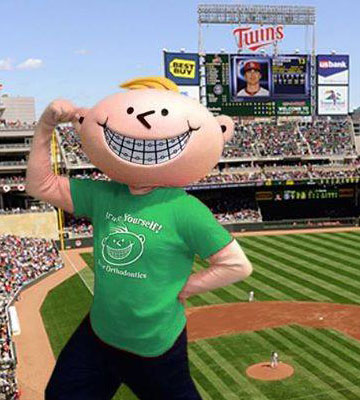 Our Atmosphere: We have designed our Edina offices as professional, inviting spaces, filled with friendly smiles. For your safety, and ours, we maintain the highest levels of sterilization and are constantly implementing new processes based on the latest guidance.
Why Choose Edina Orthodontics?
For more than 40 years, we have created lifetimes of smiles for friends and neighbors in Edina, MN and surrounding communities, including Bloomington, Minneapolis, Richfield, and St. Louis Park. We are known for providing customized orthodontics, comfortable treatment, and improving each person's oral health and their smile!
Our focus on communication, family-friendly scheduling and fees, and patient education, are core to our practice. We are committed to offering ethical, leading-edge orthodontics – and keeping our patients informed, engaged, and smiling at every step of treatment!
Schedule a Complimentary Consultation
Today is the perfect day to learn how Edina Orthodontics will help you achieve your best smile. Our doctors and team look forward to welcoming you to our orthodontic family; we can't wait to get started on your new smile! Please contact us today to schedule a no-pressure consultation.